I have had an affection for Motorcycles from as early as I can remember. My Father was a road racer and had myself and my brothers riding bikes shortly after we could walk. I didn't start racing until I was 10 years old, up until then I had only raced with my brothers around the fields at home.
A 6 year Schoolboy Motocross career ensued, which taught me a lot of the principles that are still with me today. At 16 I made the switch to racing on tarmac. It was a family run effort mostly funded by my parents, and at the time it was really only for the love of it. I wasn't brought up to be a professional motorcycle rider, I continued my studies and had racing as a hobby, it wasn't until 2003 that I first got picked up by a race team and in 2004 I got my first professional contract.
All of a sudden my priorities began to change, as racing bikes became more than just my hobby. I soon realised I was as fast as all the guys around me but I wasn't polished yet, I still had a lot of learning to do.
I picked up a trainer who taught me the importance of fitness, hydration, nutrition e.t.c and since then I have always dedicated a lot of time making sure I am in the best condition possible. I also had to learn the intricacies of setting up a race bike to get the optimum performance from the machine, of course a lot of this comes through experience.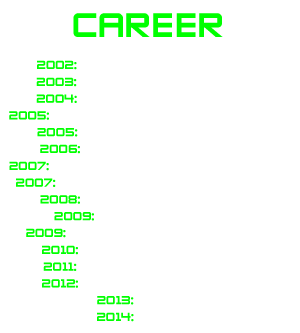 Racing Motorcycles has been my job for the past 11 years, although it has never felt like work. I feel very blessed that I get to do what I love as a career. First and foremost I am a Motorcycle racing fan, therefore I have retained my passion for the sport throughout, even during the tough times.  I feel like I progress and learn every year; I have not yet reached my peak.
I have raced all around the world during my career, the majority of my racing has been in the British Championships although I did spend 2009 racing in the USA combined with some World Supersport wild card rounds. During the 2013/14 seasons I raced in the MotoGP World Championship, it was a great experience, both personally and technically as I was developing a Motorcycle built in-house by the PBM team.
I am currently back racing in the British Superbike Championship for the Tyco BMW team, my goal this year is to finally add the BSB crown to the British Supersport title I won in 2007, it is a tough task ahead as the BSB series is considered the toughest National Championship in the world.
Alongside BSB I am utilising my MotoGP experience as test rider for the Aprilia factory, developing a brand new prototype race bike for the 2016 season.